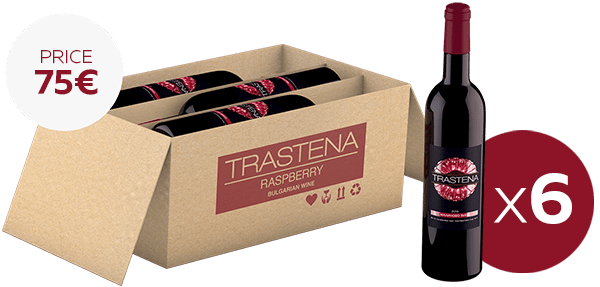 Trastena Raspberry Wine

A dessert fruit wine, made of 100% organic raspberries, fermented in steel tanks. The nose is impressive and a strong kick of real raspberries fills the room. The taste is sweet, round and fruity. Pair with hard cheese, cream desserts or use as a base for fantastic cocktails.
10.5% Alcohol
---
We deliver to all EU Locations with safe packaging and secure insurance of the wine.
Please drop us your postal code and country and we will get back to you with terms of delivery shortly.